WISCONSIN SOCIETY OF ACUPUNCTURISTS (WISCA) 2022 ANNUAL MEETING (CEU Seminar in AM – NCCAOM PDAs pending for in-person attendees only due to live demonstration element, WISCA Members-only Meeting in PM)
Date: Sunday, October 9, 2022
Time: 8:30am – 4:00pm (CDT)  Meeting Room opens at 8:00am, Check-in begins at 8:30am
Venue:  1 North Main Street, Oshkosh, WI 54903. Best Western Premier Waterfront Hotel & Convention Center
The AM PDA seminar and PM WISCA Members-Only Meeting will be held at Room Athearn AB, Lunch will be served at Room Athearn C at 1:15p CDT.
Sponsors and exhibitors may be present. Free parking and wifi on-site. Virtual options available (via Zoom, require pre-registrations, please contact wiscahome@gmail.com after payment).
**Please note, per the NCCAOM new rule, all VIRTUAL attendees will NOT receive CEU's. CEU's will only be granted to in-person attendees due to the hands-on nature of the demonstration portion of the class.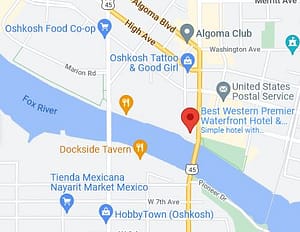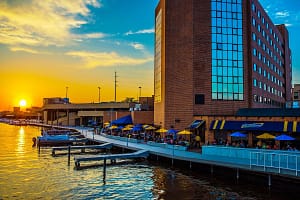 About the AM Lecturer/ Speaker: Dr Young K Park, DO (Indianapolis, IN)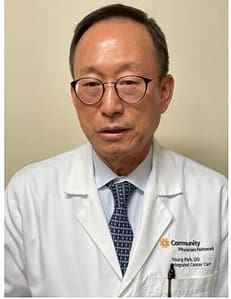 Learn hands-on skills of advanced cupping (dry/wet cupping, etc) from an integrative medical expert with WISCA while exploring the beauty of Oshkosh WI this fall!
Dr. Park is a family physician who is experienced in integrative medicine for cancer care. He combines eastern and western medicine practices, including Chinese medicine and acupuncture. He believes in the natural healing power of the human body, doing no harm to the patient, and treating the whole person. He received a bachelor of science degree in biology from Indiana University. He received a doctor of osteopathy from the College of Osteopathic Medicine in Des Moines, Iowa. He completed a family practice residency at St. Elizabeth Medical Center in Youngstown, Ohio.
He has experience in family practice and emergency medicine, as well as integrative medicine and integrative oncology. He has a special interest in preventive medicine, Eastern medicine (acupuncture, cupping, Chinese herbs), osteopathic manipulation and functional medicine. In his spare time, he enjoys tai chi, tennis, golf, traveling, and spending time with his family, including his four children.
Preliminary Schedule of Events

8:30a – 8:45a:  Check-in, Pickup tags & Networking (Room open at 8:00a )
8:45a – 9:00a:   Welcome & Introduction (Megan Bielinski, WISCA President)
9:00a – 11:00a:  Part 1 of 2 Dr Young K Park's [Introduction to modern and ancient cupping therapy and integrative medicine ] (2 NCCAOM PDAs pending)
11:00a – 11:15a: BREAK / INTERMISSION
11:15a – 13:15p: Part 2 of 2 Dr Young K Park's (Hands on demonstrations, case studies discussion and Q&As] (2 NCCAOM PDAs pending)
13:15a – 14:15p: LUNCHEON BREAK / Networking (all individualized meals includes a bag of chips, fresh whole fruit, and a fresh baked cookie with one choice of  A. Veggie lover wrap – mixed greens, carrots, celery, cucumber, olive, onion, tomato, feta cheese and topped with balsamic drizzle; B. Turkey and swiss croissant sandwich; C. Shaved ham sandwich on pretzel bun.) Please make your preferred selection (A / B / C) when registering in-person.
14:15p – 14:30p: State of WISCA Address (Megan B) & Brief Introduction on ASA initiatives (Rui Weng, WI Delegate to ASA)
14:30p – 14:50p: Brief Recaps from Current WISCA Committee Chairs:
                            *Carolyn Micek, Chair of Membership Committee
                            *Steven Mui, Chair of Advocacy Committee
                            *Rui Weng, Chair of Education Committee
                            *Morgan Dillman, Student Liaison to the BOD
14:50p – 15:15p: WISCA 2022 Financial Report & 2023 Budget Outlook (Michelle Meramour, WISCA Treasurer)
15:15p – 15:30p: Review of Upcoming WISCA BOD Election via Election-Buddy & Brief Intros of New Candidates
15:30p – 16:00p Q&As, Open Mic on Interested Topics for WI Acupuncturists: Advocacy/Insurance/Medicaid/Medicare/VA, etc.
Bookings
Do you already have an account with us?
Sign In
Log in if you already have an account with us.